The Junior League Of Little Rock Receives Gift From Harriet And Warren Stephens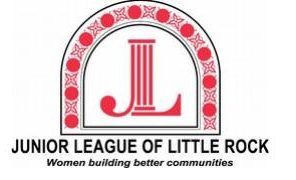 THE JUNIOR LEAGUE OF LITTLE ROCK RECEIVES GIFT FROM
HARRIET AND WARREN STEPHENS
The 2017-2018 Board of Directors is pleased to announce that Harriet and Warren Stephens have gifted the south parking lot property to the Junior League of Little Rock.  We are grateful for their incredible generosity and support.  Through this gift, the Junior League of Little Rock will increase its ability to serve our membership, the tenants in the Nonprofit Center and the community through our beautiful building and the surrounding property.
"Warren and I are delighted to donate the Scott Street property to expand the footprint of the Junior League of Little Rock.  As a past member of the JLLR, I recognize and appreciate the wonderful work that has been accomplished by thousands of women in this organization for almost 100 years.  Junior League members make Little Rock a better place to live and we wish them continued success."
~Harriet Stephens
Please join us in thanking Harriet and Warren Stephens for this tremendous gift!
With Appreciation,
Sabrina N. Lewellen
President
Junior League of Little Rock