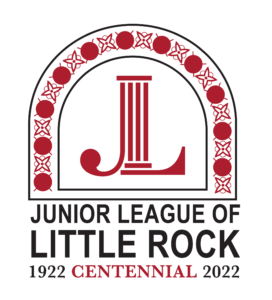 Junior League of Little Rock Celebrates 100 Years of Service 
LITTLE ROCK, AR (January 20, 2022) – Junior League of Little Rock (JLLR) is excited to celebrate its Centennial anniversary and its legacy of impact in the City of Little Rock. Since 1922, JLLR has maintained and continues to have a deep impact on the local community through cultivating projects designed to positively impact children, youth, women, families, and the quality of life for all in Little Rock and surrounding areas. "JLLR is a diverse organization of women connected by a passion for volunteering and empowered to lead for a chance to create lasting community impact. I am honored to serve as President during our Centennial year of service." said Maradyth McKenzie.
The year's theme, 'Legacy of Impact', will allow us to highlight several visionary projects as examples of more than seventy projects and initiatives JLLR has established either with coalitions or independently for decades. The Baby Welfare Station, Arkansas Museum of Fine Arts, Gaines House, Riverfest, Centers for Youth and Families, Seven on Your Side, Potluck Food Rescue, Kota Camp, Museum of Discovery, and the preservation of Trapnall Hall and the Woman's City Club all evolved into programs for organizations or independent charitable organizations with most still existing today. "One of the watershed moments in the 95-year history of the Museum of Discovery and biggest driver of our huge crowds after moving to the River Market in 1998 was Imagination Station, a collection of interactive activities and exhibits that quickly became the most popular area in the new museum. The exhibit was funded by one of the museum's legacy partners, the Junior League of Little Rock, and we owe that fine organization a debt of gratitude for spring boarding us to unprecedented success. But that is just one manifestation of the League's support of the museum, which has included countless volunteer hours and financial support for many of our programs." – Kelley Bass, Museum of Discovery CEO
Since its inception, JLLR has focused on training women with varied backgrounds, interests, and professional pursuits to work together to identify unmet needs, forge effective coalitions, develop projects and work for change. Junior League of Little Rock boasts nearly 1,000 members throughout Central Arkansas and was recently named as a 2022 inductee into the Arkansas Women's Hall of Fame. To further commemorate this Centennial anniversary, we plan to host events throughout the year for members as well as the general public when we feel it is safe to do so. 100 women serving 100 hours in one weekend and a finale event to close out the year will be announced in the coming months. 
____________________________________________________________________________________________
In Honor of Centennial, Junior League of Little Rock Gifts Over $13,000 to Establish a Media Center and Renovate the Play Area at Rockefeller Early Childhood Center 

LITTLE ROCK, AR (May 23, 2022) – The Junior League of Little Rock (JLLR) is happy to announce its gift of $13,500 to the Rockefeller Early Childhood Center for the creation of a Media Center and updates to the indoor play area. A summer celebration and reveal hosted by the Centennial Celebration Committee and 2021-2022 New Member class will be held on Wednesday, May 25 beginning at 9:15am in the Rockefeller Early Childhood Center gym followed by a ribbon-cutting and Scholastic Book Fair at 10:00am in the new Media Center. Please join us at 10:00am!

JLLR has a history of identifying a critical need in the community and taking steps to meet that need along with a commitment to improving the lives of women, children, and families. Rockefeller Early Childhood Center currently nurtures the Little Rock School District's youngest learners ages 0-4 and the school's enrollment is set to double next year. Prior to this Centennial year, JLLR conducted a massive research effort that included meetings with numerous community leaders, including leaders in the medical community, the City of Little Rock, and the Little Rock School District to identify critical needs in our community. We found existing needs that had been exacerbated by the pandemic, including access to quality early childhood programs and children's literacy. We also learned that our community can no longer wait for students to enter Kindergarten to make strides in literacy. There is a massive expansion of knowledge about brain development in the early years of life thanks to developments in neuroscience and many studies that point to the importance of quality early childhood care with a balanced approach to emotional, social, cognitive, and language development. This quality care is key to best preparing all children for success in school and later in life.

In honor of our Centennial, Junior League of Little Rock is helping Rockefeller Early Childhood Center to provide quality childcare and improve literacy outcomes. Volunteers have been active at Rockefeller since November by reading to the pre-K students during the ViPS Jane Mendel Reading Day and Dr. Seuss's birthday as well as organizing five weeks of Cooking Matters classes for parents during late April and May. Over recent months, the New Member class of 40 women has spent 400+ hours renovating the indoor free play gym space, providing new sensory toys, and creating gift bags full of educational handouts and books for the summer months. They secured many donations amounting to over $500 from partners in the community including CertaPro Painters, Sherwin Williams, Dick's Sporting Goods, Central Arkansas Library System, Methodist Family Health Foundation, and Tipton Hurst. The Centennial Celebration Committee has purchased furniture, colorful rugs, comfy chairs, books, and computers for the new Media Center to be unveiled during the Summer Celebration. A Scholastic Book Fair will also take place May 25-26 at the school and virtual opportunities from May 23-June 5 in preparation for surprising the children and their families.

###

The Junior League of Little Rock is an organization of women committed to promoting voluntarism, developing the potential of women, and to improving the community through the effective action and leadership of trained volunteers. Its purpose is exclusively educational and charitable.

Summer Celebration Ribbon Cutting by Incoming President Elect, Sara Beth Leader

Thank you all for joining us today as we celebrate the students, families, and staff of the Rockefeller Early Childhood Center. Mr. Mills, the Junior League of Little Rock is honored to have the opportunity to support this program. We are so grateful with how gracious you and your staff have been by providing insight to the needs and vision of the school, and especially the platform to serve.   

For 100 years, the women of the Junior League of Little Rock have prioritized service that immediately addresses prevalent needs in our community. Education has often been at the forefront. Revealing the work done at Rockefeller has such a significant meaning to the League. Not only through the updates and provided materials to enhance the students experience, but also because we were able to use this opportunity for our members across generations to collaborate. The members whose work defines the legacy of JLLR, our Centennial Committee, and the New Members that have joined the League in its mission to serve, and whose service will define our second century.  

Please join me in celebrating just a few of these women. Centennial Co-Chairs, Ellon Cockrill and Candace Anderson, Centennial Community Impact Co-Chairs, Jan Hundley and Jenn Ronnel, and the Sustainer Chairs of the Media Center update, Gay Wyatt and Cindi Hedges. Additionally, I would ask that all other members and New Members of the Junior League wave your hand to allow us to recognize your service and commitment to the Junior Leagues mission. As the incoming President-Elect, it is my honor to serve with each of you and to share the vision that brought us here today.  

Prior to the Centennial year, the Centennial committee conducted significant research to determine vital needs of our community. After meeting with the Little Rock School District, the increased awareness of early childhood development and remarkable effects of long term emotional, social, cognitive, and language development during those early stages was a heightened priority. As Rockefeller changed from an elementary school to an early childhood center, serving 160 students with enrollment doubling for the 2022-2023 school year, the League saw an incredible opportunity to support their growth and transition. 

New Members worked over 400 hours to update the activity center, providing equipment and an accommodating space appropriate for the ages of the students, as well as a truly cheerful mural that will brighten even the rainiest days, and supply packages that include activity sheets, books, snacks, and more for students to enjoy during the summer months. With the support of sponsors and donors, CertaPro Painters, Sherwin Williams, and Dick's Sporting Goods the New Members experienced how effective their action can be.   

The Centennial Committee has been committed to providing Rockefeller with a fully equipped media center, updating the space to reflect a stimulating, comfortable, and inviting environment for students to fall in love with reading and to build the foundation for lifelong learning. Central Arkansas Library System, League members, and members of the community donated books to stock the shelves, and we have the opportunity to enhance their collection today through the Scholastic book drive. In addition to the work done in the media center, Centennial saw a need to address critical food insecurity by partnering with the Hunger Relief Alliance to teach parents about healthy food preparation on a budget and training JLLR members to assist families with SNAP applications to gain access to federally funded food assistance. The desire to be present in service did not stop there, as members took the opportunity to support ViPS by participating with Read Across America and securing the addition of 5 sets of Bookworm Kids Family Literacy Program for families and guardians to check-out of the library and enhance literacy at home with engaging follow-up activities included.  

Overall, the League gifted $13,500 worth of materials to amplify the work done at Rockefeller Early Childhood Center. None of which would be possible without the support of the previously mentioned sponsors and donors, as well as Methodist Family Health Foundation and Tipton and Hurst. 

The sincerest thank you to each member, each donor, and again, especially to the team at Rockefeller Early Childhood Center for the opportunity to support your work.  

The opportunity does not stop there though, the Centennial Committee has facilitated a Scholastic Book Fair for all of us to continue our support of this vital program. Between now and 4:30 p.m. today, as well as tomorrow from 7:30 a.m. to 4:30 p.m. you can purchase books to donate to the media center, or to take home with you knowing the proceeds will support Rockefeller Early Childhood Center. I encourage you to stock the shelves! I also would like to invite the voice of Arkansas, Craig O'Neal to join us as he reads to the students, and we browse the available book fair options. Thank you so much for joining us today and truly celebrating your students above all.  

Many members of the League will be available to answer any questions you may have as you explore the new media center and enjoy story time with Mr. O'Neal.  

 -Incoming President Elect, Sara Beth Leader
____________________________________________________________________________________________
A Message from the President of the Association of Junior Leagues International, Patsy Doerr
____________________________________________________________________________________________
MEDIA
________________________________________________________________________
SPECIAL EVENTS
To commemorate its Centennial year, JLLR will host events for both League members and the general public. Please be sure to check here periodically for more information regarding upcoming events.
                                      _______________________________________________________________________                                                                          
SENATE RESOLUTION HONORING THE 100 YEARS OF IMPACT OF THE JUNIOR LEAGUE OF LITTLE ROCK  
LITTLE ROCK, Ark. – To kick off Women's History Month, the Junior League of Little Rock is excited to announce that the Arkansas State Senate will honor the Centennial anniversary and legacy of impact of the League with a Senate Resolution on March 1, 2022.
WHAT:

Arkansas State Senate Resolution 

WHEN:

March 1:

Photographs in rotunda 12:30 pm –

Resolution will be read 1:00 pm

WHERE:

Arkansas State Capitol Rotunda and Senate Chamber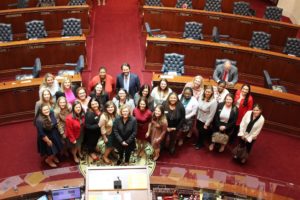 _______________________________________________________________________ 
The Junior League of Little Rock will be inducted into the Arkansas Women's Hall of Fame during the Sixth Annual Induction Ceremony
Wednesday, April 20, 2022
Reception 5:30pm
Dinner/Program 6:30pm
Statehouse Convention Center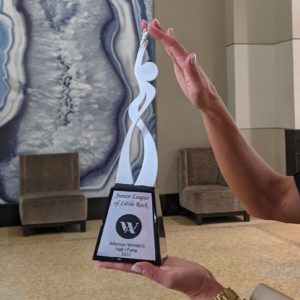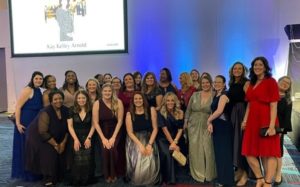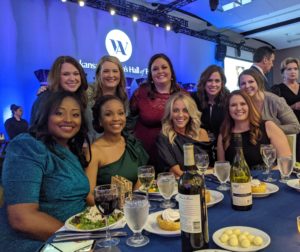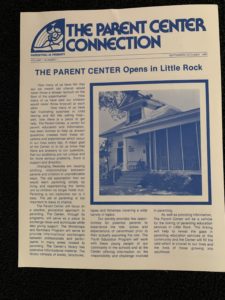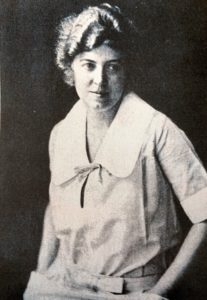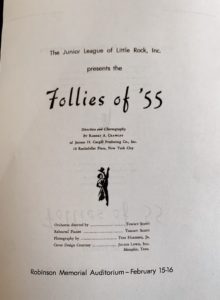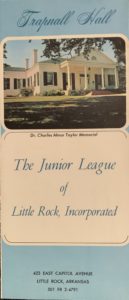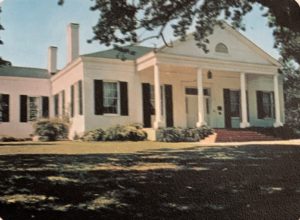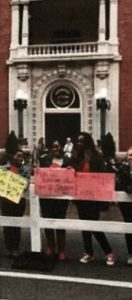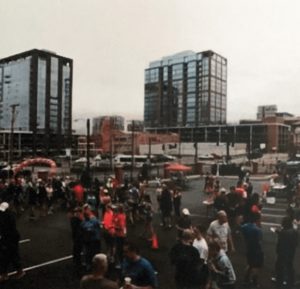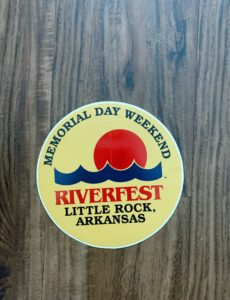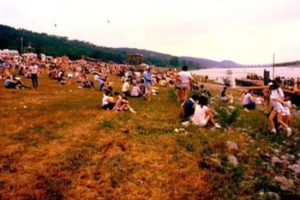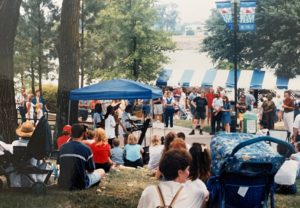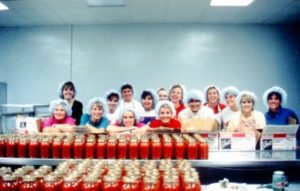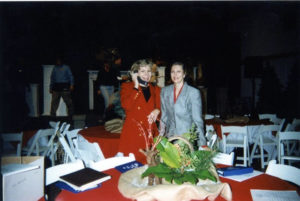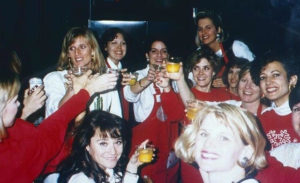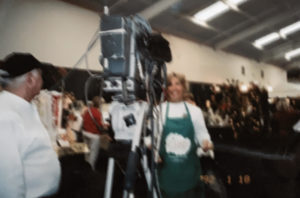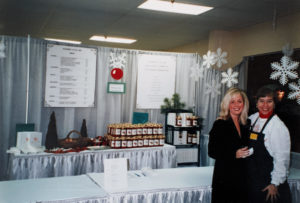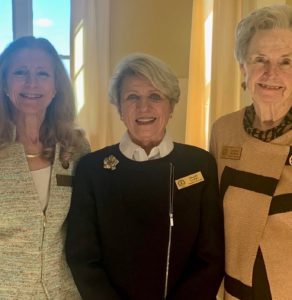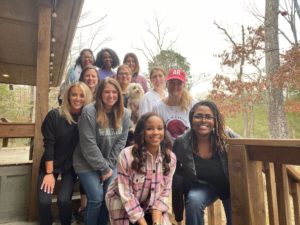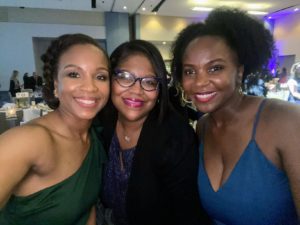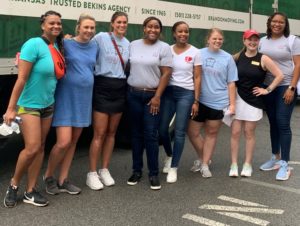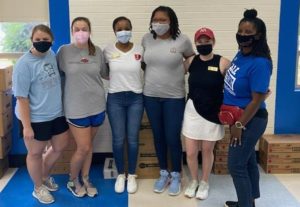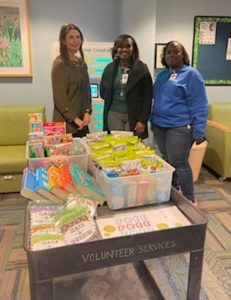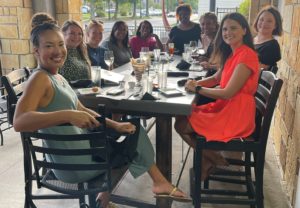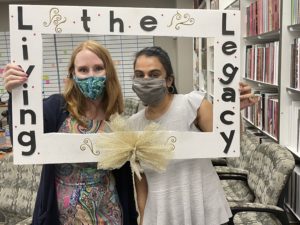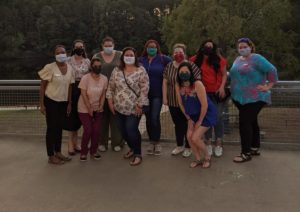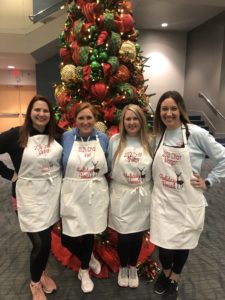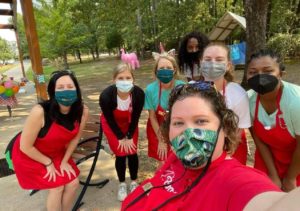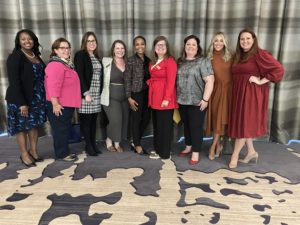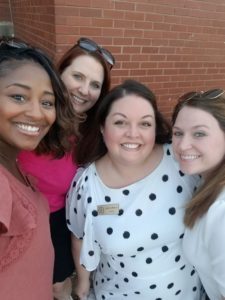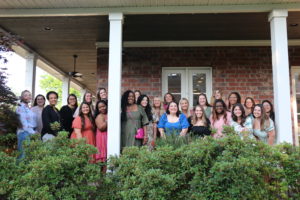 SPECIAL THANKS
Special thanks to Ellon Cockrill and Candace Anderson for directing the Centennial Celebration Committee.
Members include: Rebecca Duty, Jan Hundley, Mimi Hurst, Jamie Jones, Sabrina Lewellen, Tabitha McNulty, Kim Meyer-Webb, Jennifer Ronnel, Wendy Saer, Alicia Smith, Maggie Young