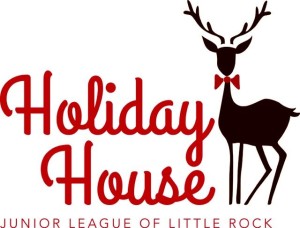 The 2022 Merchant Application is available. Click here to login to your merchant account. Once you log in,  you'll see a reminder there to fill it out under 'Reminders'!
To create a new Merchant Profile, click here.
We are so excited you have decided to apply to be a part of Holiday House! Holiday House is a very unique shopping experience like no other that allows The Junior League of Little Rock to support all of our community projects throughout the year.
For Merchants who participated in the 2019 and 2021 show, auto-invite notices were sent to your private email in February and March of 2022. If you are auto-invited back, please log into your merchant corner page and submit your application. If you did not receive an auto-invite for the 2022 show, please submit an application and follow the steps to participate in Merchant Jury.
For new merchants, please submit pictures of your products and former booths to holidayhousemerchant@jllr.org
Thank you so much for your support of  Junior League of Little Rock Holiday House! Please email holidayhousemerchant@jllr.org if you have any questions or concerns about the merchant application process.