Girls Realizing Opportunity Within (GROW)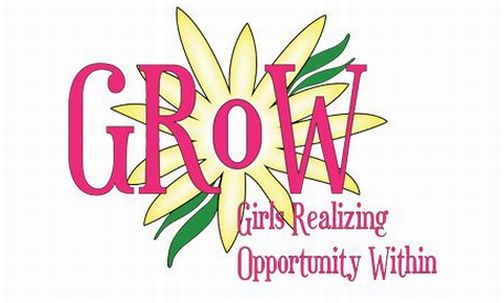 Girls Realizing Opportunity Within (GROW) is designed to reach adolescent girls to help establish and improve their self-esteem and self-image during its most vulnerable stage.  Once a month, the GROW committee meets with girls for a day of mentorship in order to help each girl to develop an inner confidence and to promote positive life choices. The program helps participants develop leadership skills through educational and enrichment activities.  Program topics include Manners and Etiquette, Volunteerism, Civic Responsibility, Career Orientation, Money Management, and Health, Wellness and Nutrition.
A newly added major component of GROW is Cooking Matters, a program originally developed by Share Our Strength as part of their No Kid Hungry campaign. The program is implemented as part of a partnership with the Arkansas Hunger Relief Alliance. Cooking Matters is a nationally recognized and evaluated program that teaches participants how to make healthy food choices and prepare healthy meals and snacks. Lessons cover meal preparation, grocery shopping, food budgeting and nutrition. Participants practice fundamental food skills, including proper knife techniques, reading ingredient labels, and making healthy meals and snacks on a budget. Eighty-one percent of graduates reported an improvement in their cooking skills.
Over the past several years, GROW has mentored over 325 young women in our community. By empowering girls in the community, the JLLR is developing a solid core of girls with the skills and confidence to be community leaders as they mature into young adults.