Nonprofit Board Institute
Only the Bold Survive: Why Nonprofit Leadership Demands Courage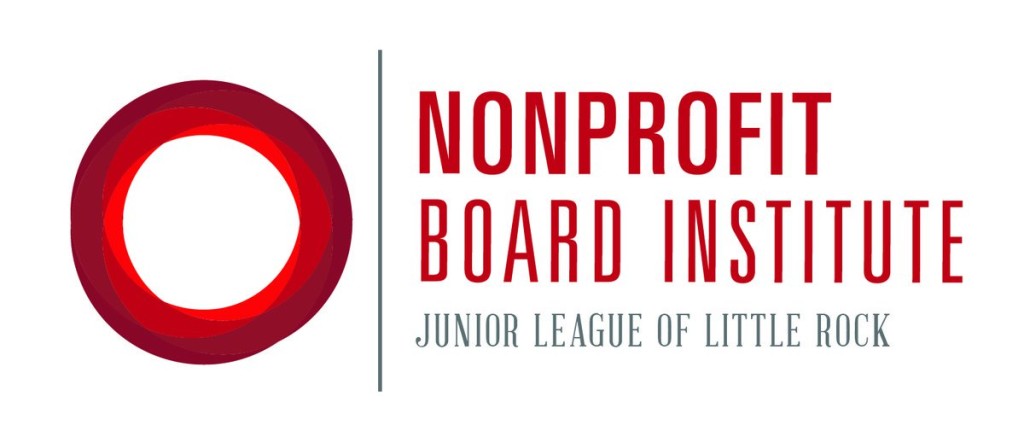 NPBI is a 5-week leadership training series that provides leadership insights and board training to community and league members. Local subject matter experts train attendees in topics that range from fiduciary duties of board members, understanding board roles, legal pitfalls to avoid, marketing and fundraising in the nonprofit world, understanding the benefits and risks with volunteers, and much more. Upon the successful completion of the institute, graduates will be knowledgeable and ready to serve on boards and commissions with a better understanding of governance and the acumen necessary for a successful board appointment or the leadership role in a nonprofit organization. The Institute's purpose aligns with the JLLR mission of training effective volunteers to improve the community.
Click here to register for the entire Nonprofit Board Institute or à la carte sessions!
Institute sessions will take place every Tuesday evening starting September 10 and closing with a graduation ceremony on October 8. Registration is open to the public and costs $150 for the full series or $35 per individual session, which includes dinner and materials. Junior League members can register at a discounted rate of $100 for the full institute or $25 individually.
Please contact NPBI Chair Staci Croom-Raley with any additional questions.
---
September 10: Board Roles and Responsibilities
Serving on a board is a serious commitment that can be a very rewarding experience. Board members are the fiduciaries who steer the organization towards a sustainable future by adopting sound, ethical, and legal governance and financial management policies, as well as by making sure the nonprofit has adequate resources to advance its mission. Just as for any corporation, the board of directors of a nonprofit has three primary legal duties known as the "duty of care," "duty of loyalty," and "duty of obedience."–National Council of Nonprofits
Session 1: Understanding the board member roles and relationship between board members and nonprofits
Guest Speaker: Barbara Sugg, SVP Southwest Power Pool
Session 2: Legal Responsibilities and Pitfalls to Avoid
Guest Speaker: David Jones, Esq., Wright Lindsey and Jennings, LLP & Kayleigh C. Dulaney, Esq., Wright Lindsey and Jennings, LLP
---
September 17: The Art of Storytelling
"Stories pack emotion, and people act on causes that make them feel something. Using more stories in your nonprofit marketing will engage your audience and inspire new supporters to get involved." Christine Soucy–Wired Impact
Session 1: Telling the story requires boldness and a need to know you why
Guest Speaker: Marna Franson, MATS, MA
Session 2: Continuing the conversation with Guest Speaker, Marna Franson. 
---
September 24: Trauma Informed Nonprofits Make Bold Leaders
Today's world demands that those of us working in the nonprofit sector understand and appreciate the experiences of the people we serve. Most nonprofits have a mission for serving others, helping people change their lives or circumstances, or simply bring resources, culture, or information to a community to enhance the quality of life for its members. But who are the individuals being served? Many people who have experienced one or multiple traumatic events in their life experience look to nonprofit organizations to help them in times of need. Is your nonprofit sensitive to the needs of people who've experienced trauma? Come learn how every organization, but especially nonprofits can boldly lead the way to a more compassionate and courageous trauma-informed service model.
Session 1:
Guest Speaker: Kirk Leach, Ph.D., Assistant Professor at UA Little Rock in the School of Public Affairs
Session 2:
Guest Speaker: Janie Ginocchio, MPA Director of Public Policy at Southern Bancorp and Southern Bancorp Community Partners
---
October 1: Fundraising and Development are Not the Same and Developing a Crisis Communication Plan
Too many people outside the advancement office, "development" and "fundraising" are synonymous. Casual observers equate the development office with raising money, pure and simple.-Mark Drozdowski (The Chronicle of Philanthropy, 2003). "What it comes down to is fundraising is a function of development, and development is a function of advancement" may be the conclusion. Regardless, you have to put it all together and know when and how to make the Ask. Learn how to put it all together at this session with Melissa, Melody, and Shanta.
Session 1:  Fundraising and Development are Not the Same
Guest Speakers: Melissa Hendricks, APR, CFRE, Centers for Youth and Families Foundation Director & Melody Sugg, Executive Director, Cystic Fibrosis Foundation
Session 2: Developing a Crisis Communication Plan 
Guest Speaker: Shanta Baro, Director of Development and Outreach, HIPPY USA
---