Nonprofit Board Institute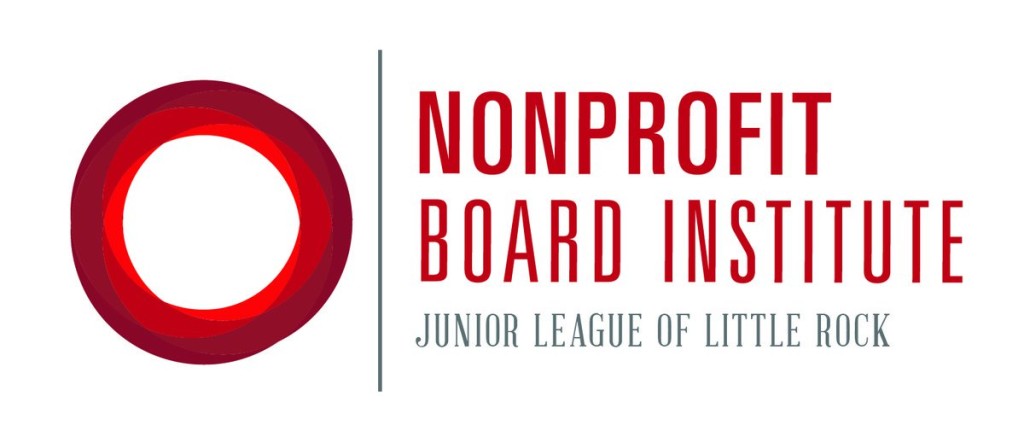 The training focus of the Nonprofit Board Institute (NPBI) is to develop leaders for the nonprofit sector through education on all areas of board focus.
—
Thank you to our spring session attendees and speakers Ashlie Hilbun with Arkansas Children's Foundation, Steve Biernacki of Habitat for Humanity and Sandra Hollowell of the Church at Rock Creek!

Registration for the 2019 Nonprofit Board Institute will open in August. The institute is a 5-week session that will take place on Tuesday evenings in September, 2019 with a registration cost of $150 or $35 per individual session, which include all session materials and dinner. Our focus is always on how to shape leaders for the future, especially for those individuals that serve in the nonprofit world.  Whether you're looking at a possible board appointment, to enhance your leadership and networking skills, or you're a professional in the nonprofit field, the JLLR Nonprofit Board Institute is for you.

Among the list of last year's outstanding speakers were Kirk Leach, PhD, University of AR Little Rock and Marie Lindquist with Arkansas Public Administration Consortium.  We expect another exceptional speaker line-up this year and for the institute to sell out, so register early!

Please contact NPBI Chair, Staci Croom-Raley, with any questions.