Nonprofit Board Institute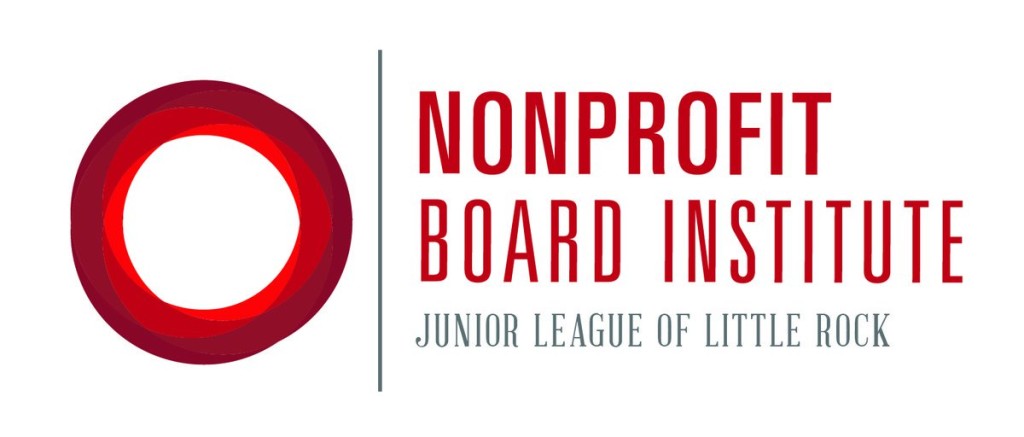 The Junior League of Little Rock is pleased to announce that registration is now open for the 3rd Annual Nonprofit Board Institute, to be held every Tuesday in September.
The Nonprofit Board Institute will train individuals on how to be effective nonprofit board members through a five-week evening training course during the month of September 2016. All sessions will be held on Tuesday evenings from 5:30 p.m. to 8:00 p.m., culminating in a Graduation on October 4, 2016 at the Junior League of Little Rock Building located at 401 South Scott Street in downtown Little Rock. The class will have a capacity of 40 participants.
All men and women who are interested in serving as a nonprofit board member are invited to register for the NPBI. The training focus will be on developing leaders for the nonprofit sector through education on all areas of board service. Sessions will be led by area experts familiar with the nonprofit sector and nonprofit board leadership. Topics to be covered this year include: nonprofit basics and boards, developing your brand and mission, grant writing and fundraising, building and maintaining a volunteer force, and tools for successfully handling conflict.
Registration is open to anyone interested in learning about the role of a board member in nonprofit organizations, from veterans of board service to the newly interested. New this year, we are pleased to announce that local nonprofit board development committees will be invited to meet our graduating class. For more information, contact Casey Rockwell.