Nonprofit Board Institute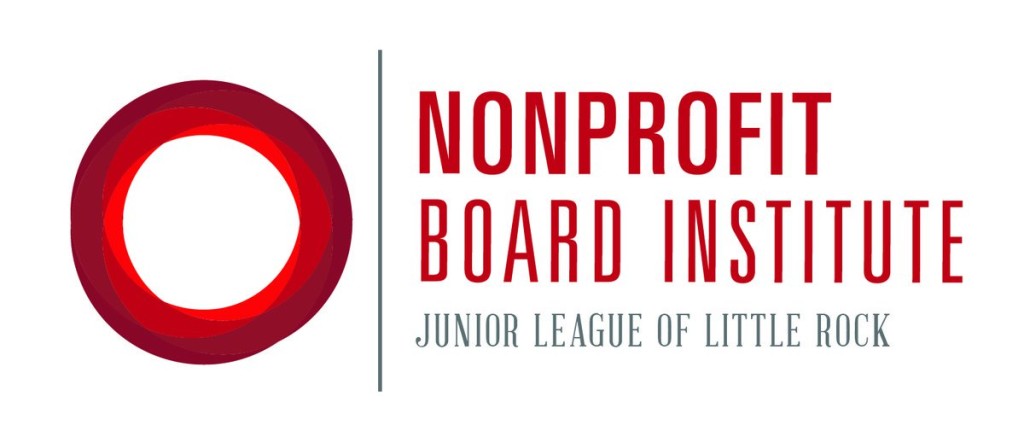 The Junior League of Little Rock is pleased to announce the 5th Annual Nonprofit Board Institute (NPBI)! All sessions will be held on Tuesday evenings in September from 5:30 p.m. to 8:00 p.m., at the Junior League of Little Rock Building located at 401 South Scott Street in downtown Little Rock. The Institute will culminate in a graduation and networking event on October 2nd. Participants have the option to register for the full 5-week training session for $150, or for an individual class specific to a topic of their choosing for $35.  The registration fee covers all training materials and weekly dinners.  Each class will have a capacity for 50 participants and is anticipated to fill up quickly.
The training focus will be on developing leaders for the nonprofit sector through education on all areas of board service. Sessions will be led by area experts familiar with the nonprofit sector and nonprofit board leadership.
Registration is open to anyone interested in learning about the role of a board member in nonprofit organizations, from veterans of board service to the newly interested.
This year's speakers include:
September 4th: Board Basics
Jan Hundley, chair of the Arkansas Symphony Orchestra
Septmber 11th: Fundraising
Donald Wood, Just Communities of Arkansas: "The Future of Fundraising"

Shanta Nunn-Baro, North Little Rock Housing Authority: "Fundraising Made Easier with Partnerships"
September 18th: "Nonprofit Capacity Building Strategies: collaboration, volunteers and social entrepreneurship"

Kirk Leach, PhD, UA-Little Rock

Marie Lindquist,  Arkansas Public Administration Consortium at UA Little Rock
September 25th: "Legal Considerations for Nonprofits"

Bonnie Johnson, William and Anderson PLC: "Legal issues affecting nonprofits and their board members"
Please contact NPBI Chair,  Stacey Martin with questions.