Message from the President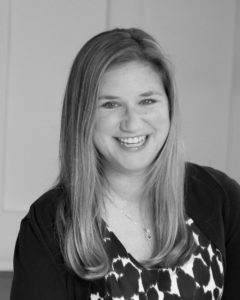 "It's not the critic who counts, not the man who points out how the strong man stumbled, or where the doers of deeds could have done them better.  The credit belongs to the man who is actually in the arena: whose face is marred by the dust and sweat and blood; who strives valiantly; who errs and comes short again and again…who knows the great enthusiasms, the great devotions and spends himself in a worthy cause; who, at the best, knows in the end the triumph of high achievement; and who, at the worst if he fails, at least he fails while daring greatly." – President 'Teddy' Roosevelt
In 2016-2017, the Junior League of Little Rock will focus on WOMEN DARING GREATLY. As women in the arena of community service and leadership development, we are given opportunities that have the potential to train and inform both our personal and professional lives, because this is a place where we have the flexibility to dare greatly. How? We learn it in the League, we experience it in the League, our impact is felt throughout the community and our mission and training empowers us to do more and dare even greater.
Our commitment to voluntarism and improving the community is our legacy to Little Rock. As an organization of nearly 1,200 women, we contribute our talent, time, and resources to impacting our community. And we are not alone; rather, our service to Little Rock is possible thanks to the support of various community and business partners.
The impact of the JLLR on Little Rock is realized through some of our past  community projects like the Baby Welfare Station and Speech Correction School as well as many that live on today, including Visiting Nurses Association, Arkansas Arts Center, Gaines House, Volunteers in Public Schools, Riverfest, the Parent Center, KATV's "Seven on Your Side," and Potluck.
This coming year, we will step into the arena for the 95th time, marching quickly toward a century of service in this community. We will launch our newest partnership with P.A.R.K., host our inaugural Leadership Week and continue to execute our ten-year strategic plan to:
Decrease childhood obesity in our community by increasing access to healthy foods and opportunities for physical activity;
Improve literacy skills among Pulaski County third graders by narrowing the readiness gap;
Secure our financial future through the growth of investments, endowments and sustainable fund development;
Establish the JLLR as the premier source of female leadership development in Little Rock.
The year ahead is full of exciting projects, which include:
Stuff the Bus, providing over 3,000 students with all of their basic school supplies for the year;
KOTA Camp, a partnership with Camp Aldersgate that provides an inclusive camping experience for children both with and without special needs;
Little Readers Rock, which provides over 400 children enrolled in Head Start with new books of their own;
Nonprofit Board Institute that trains community members to be effective board leaders;
Nightingales, a respite and diversionary activity program for patients and families who are visiting Arkansas Children's Hospital and UAMS Family Home; and
Nonprofit Center, housing nonprofit partners on the third floor of the Junior League of Little Rock Headquarters.
I can't tell you how excited I get when I pause to think about all that our members are daring to undertake this year.  We are women daring greatly for a worthy cause and we are looking forward to stepping into the arena.
In Service,
Amanda M. Richardson
2016-2017 President