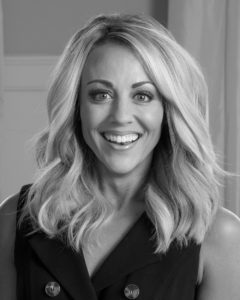 As Junior League of Little Rock concludes a year of Centennial celebrations, our membership and community were reminded of the incredible work done by the organization over the course of our first 100 years. With the same commitment to service and as a platform for women's leadership, it is an exciting time for our organization to embark on the League's Second Century!
One of the most significant trademarks of the League is the organization's ability to evolve. That evolution is evident in our diverse membership of almost 900 women with varied backgrounds, perspectives, and experiences working together to address relevant needs within our community and creating positive impacts felt throughout Central Arkansas.
Having grown up in Little Rock, and being the daughter of a League member, my life was enriched by the women of Junior League of Little Rock. When the time came, I was eager to discover what a membership experience would mean for me. I was excited to learn from and work with women who were passionate about service, and I was eager for my relationships with those women to flourish through the diverse opportunities that are unique to the League.
It is truly an honor to continue those pursuits with each of you as we work to enhance Junior League of Little Rock's legacy of impact!
Sara Beth Leader, 2023 – 2024 President