Message from the President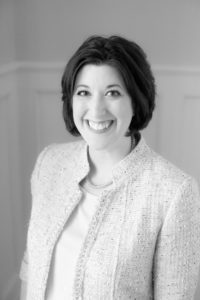 During the 2018-2019 year, each member of the Junior League of Little Rock ("JLLR") has been challenged to consider how she can best ASPIRE TO LEAD, INSPIRE TO SERVE.  For over 96 years, the JLLR has deservedly earned the reputation as an organization capable of driving impactful community change and surmounting obstacles that may have seemed impossible.  But none of those achievements would be possible without our incredible, passionate, intelligent, talented, courageous, and dedicated members.  We are an organization of women who genuinely believe in the importance of improving the lives of women and children in our community, who are committed to developing the potential of other emerging female leaders, and who are capable of inspiring an entire community as well as ourselves.
In recognition of our truly exceptional members, the Junior League of Little Rock will be celebrating both our members and our relationships with other great organizations, businesses, and individuals in the community throughout the 2018-2019 year.  We will continue to build on our legacy of generations of women who ASPIRE TO LEAD as we focus on the attributes that characterize transformational servant leadership.  More specifically, we will focus on how great leaders do not just get things done; they also INSPIRE others TO SERVE.  We will consider ways to better engage and inspire our own members while also assessing how we connect with and inspire others in the community as we remain committed to voluntarism and improving the lives of women and children in Central Arkansas through the effective action and leadership of our trained volunteers.
Just a few of the exciting projects and events to look forward to this year will include:
Continued successful implementation of our KOTA Camp, Nightingales, Stuff the Bus, LYFE, Boosters & Big Rigs, Little Readers Rock, Nonprofit Board Institute, and Nonprofit Center community projects;
JLLR will host representatives from other Junior Leagues across the Association of Junior Leagues International, which encompasses 291 Leagues in four countries, at the AJLI Organizational Development Institute (ODI) held in Little Rock on October 19-21, 2018;
Our third annual Leadership Week will take place April 15-19, 2019;
Our 28th Holiday House, will be held November 7-10, 2018; and
Our 6th Downtown Dash will take place on March 30, 2019.
As we focus this year on how we can collectively and individually ASPIRE TO LEAD, INSPIRE TO SERVE, I am grateful and deeply humbled to have the opportunity to serve as the President of the Junior League of Little Rock.
In Service,
Kimberly D. Logue
2018-2019 President