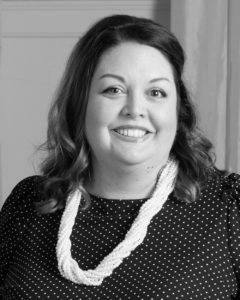 It is my great honor to serve as Junior League of Little Rock (JLLR) President as our organization celebrates a century of service. JLLR is a pillar of community impact and the collective voices of its Members continue to influence change. The work we do demonstrates time and again our passion and commitment to supporting our community. We are proud of these inspiring and diverse civic-minded women who are empowering the next generation of female leaders. I am honored to serve alongside them as volunteers committed to transforming our city into a place where all are able to thrive.
For 100 years JLLR Members, reflecting a wide range of backgrounds, interests, and professional pursuits, have remained committed to leading change and transforming communities. As a training organization, Junior League has always provided women an opportunity to invest in their personal and professional leadership growth, the byproduct of which is sustained community impact through the mobilization and action of our members. By working together to identify unmet needs and forging effective coalitions, it is our collective differences that make us such a strong force.
The JLLR legacy can be seen throughout our community as we continue to provide volunteers, funding, and leadership support in an effort to establish long lasting projects. Many of our city's cherished organizations were established or founded in part by the visionary and effective leadership of League Members, including Arkansas Museum of Fine Arts, Potluck, Gaines House, Volunteers in Public Schools (ViPS), and Riverfest, just to name a few. While our history is something we celebrate, we know our work is not done.
Over the last year, we have collectively experienced a truly unprecedented time that highlighted many existing community issues. The growing digital divide challenged our ability to keep members connected with each other and their community. But Junior League women are fearless and undeterred in our mission. I'm excited for JLLR Members to safely re-engage in-person as we navigate a new normal. I am confident in the resolve of JLLR Members to find innovative ways to continue our legacy of impact.
We truly appreciate all who have embraced the mission of JLLR and its Members, whose hard work and commitment have been a driving force behind the kinds of initiatives and institutions that make our community a healthier, more vital place to live. I hope you will join me in supporting this strong network of passionate female leaders. Whether you choose to support our organization by attending an event, with a donation, or by joining as a Member, you ensure the Junior League of Little Rock's vision of women as catalysts for lasting community change endures.
With Gratitude,

Maradyth McKenzie, 2021 – 2022 President