Message from the President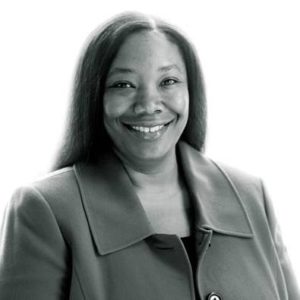 In 2017-2018, the Junior League of Little Rock will continue our journey of service and the countdown to our 100th anniversary by focusing on WOMEN SAYING YES.  Everything we see and know about our organization is due to the hard work of thousands and thousands of empowered women who repeatedly showed up and fearlessly said YES to community investment and leadership development.  Our commitment to voluntarism and improving the community is our legacy to Little Rock.  As an organization of over 1,000 women, we contribute our talent, time, and resources to impacting our community.  The impact of the JLLR on Little Rock is realized through some of our past projects like the Baby Welfare Station, Speech Correction School and Riverfest as well as many that are still thriving today, including Visiting Nurses Association, Arkansas Arts Center, Gaines House, Volunteers in Public Schools, the Parent Center, KATV's "Seven on Your Side" and Potluck

This League year we will make a significant pivot towards centennial preparations.  We will spend time in the details and help support members in their respective lanes of League service.  JLLR will continue to improve our community through the effective action and leadership of its trained volunteers while continuing the execution of our ten-year strategic plan to: 
Decrease childhood obesity in our community by increasing access to healthy foods and opportunities for physical activity;

Improve literacy skills among Pulaski County third graders by narrowing the readiness gap;

Secure our financial future through the growth of investments, endowments and sustainable fund development;

Establish the JLLR as the premier source of female leadership development in Little Rock.
The year ahead is full of exciting endeavors including:
KOTA Camp, a partnership with Camp Aldersgate that provides an inclusive camping experience for children both with and without special needs;

Nightingales, a respite and diversionary activity program for families and caregivers visiting Arkansas Children's Hospital and patients housed at the UAMS Family Home;

Stuff the Bus, providing over 3,000 students with basic school supplies for the upcoming school year;

Boosters and Big Rigs will continue its partnership with UALR Children International by hosting a family-friendly free community event that provides children with dental, vision and wellness screenings;

The second year of both Leadership Week and our newest community project, LYFE (Living Young Fit and Energized), a partnership with PARK;

Year four of Little Readers Rock, our literacy campaign providing hundreds of children with new books;

 

A Nonprofit Board Institute in the fall that trains community members and program participants to be effective board leaders;

The Nonprofit Center, which houses nonprofit partners on the third floor of our Headquarters Building;

Our 27th Holiday House will be held November 8-11, 2017 and our fifth Annual Downtown Dash will be on April 7, 2017

With the help, hustle, heart and the best personal and collective YES of our membership, we will continue to be a powerhouse of women community and civic leaders making a sustainable and lasting impact.  I am deeply humbled to serve as the President of the Junior League of Little Rock and to work with and for amazing, intelligent, courageous and enthusiastic women unafraid of the hard work and who recognize the power of WOMEN SAYING YES!
In Service, I am
Sabrina Nekay E. Lewellen
2017-2018 President