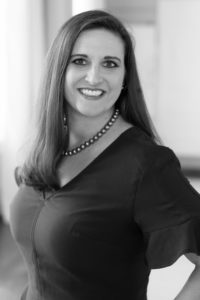 A new League year comes with a new placement, a chance to make a new impact, and an opportunity to learn from one another. The Junior League, in its very mission, seeks to equip members with skills to maximize their impact in the community, have challenging conversations, and care for each other. In the wake of the COVID-19 outbreak and recent social unrest related to racism and injustice in communities across the country there is now, more than ever, a need for trained community members to help steward a greater community impact.
For over 99 years, the Junior League has been a premier training organization for women in Little Rock. Focusing on the mission of developing the potential of women, purposeful trainings are conducted so that our members may increase their skill sets and be prepared to be leaders in the community. These opportunities have been brought to our membership and community through "lunch and learns," advocacy efforts, and, now, online Zoom trainings. In the wake of these unprecedented times, the trainings must become more purposeful as we seek to learn from one another's shared and individual experiences. It is only through these open conversations, that we can truly build better communities.
Our League has a history of spearheading projects that make a difference. The Gaines house was established to address the needs of those experiencing homelessness in our community. Seven on Your Side was developed to help those without a voice find a platform for change. Potluck helped those facing food scarcity. In these projects and so many more, the League has sought to build communities in which we are proud to live.
As a League, we will continuously strive to meet the needs of our members and community in a purposeful and powerful way. The Junior League of Little Rock welcomes all women who value our Mission. We are committed to inclusive environments of diverse individuals, organizations and communities. We remain committed to the values of diversity, inclusion and respect for all, as we are proud of our members who continue to demonstrate these beliefs in their leadership throughout our community.
Those before us left an incredible legacy and our mission is as critical now as it has been for the last century. This organization gives us an opportunity to serve and develop… to listen and to learn. Our vibrant community allows us to serve and to advocate. It is the unique combination – mission plus community – which enables us to carry forward this legacy to a new generation of League leaders who will make a decisive impact.
Yours in service,
Casey Rockwell
President, 2020-2021
The Junior League of Little Rock