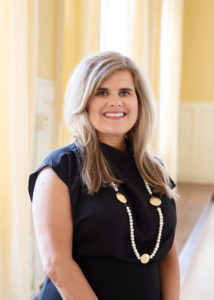 Welcome to the 101st Year of the Junior League of Little Rock!
We are home to a diverse membership of more than 900 members and have been instrumental in creating community change in Little Rock during our tenure.
While we look back on our history as we continue our Centennial celebration, we also look toward our future and our Second Century of service. We'll be exploring ways to increase membership engagement and the overall membership experience while also recruiting new members to join our organization. The League will also seek to enhance the impact of our community investments and increase opportunities for our brand. It is our goal to work hard so that we can continue to positively impact the central Arkansas community for the next 100 years.
I ask each of you to live our League's values – especially Commitment. We are coming off a few unprecedented years, but I am hopeful that we can all continue to work together to propel our League forward into our Second Century of service. It's going to take the commitment and hard work from all of our members to secure another 100 years for JLLR.
I am so very excited to serve with all of you this year!
Tabitha McNulty, 2022 – 2023 President