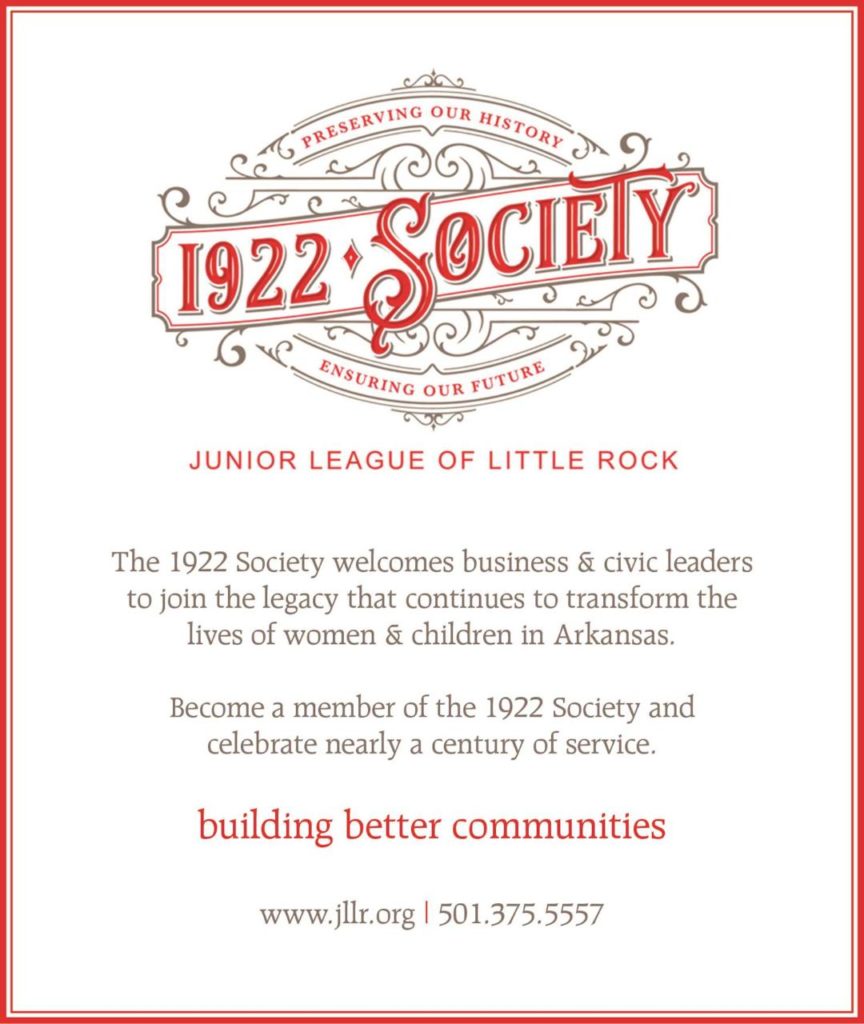 The 1922 Society is the Junior League of Little Rock's top giving priority. Without it, the extraordinary opportunities, projects, facilities, and volunteer programs would not exist.
The Junior League of Little Rock's 1922 Society provides an opportunity for our members and friends to directly support the mission of our League through generous donations. The JLLR 1922 Society provides unrestricted financial resources for the Junior League of Little Rock and funds are directed toward the following:
· Support of JLLR's community programs
· Recruitment and retention of JLLR members
· Training and leadership opportunities
· Essential Operating Support
If you are interested in donating to and becoming a member of the 1922 Society, you may donate online or call 501-375-5557.