June Member of the Month – Jenny Beck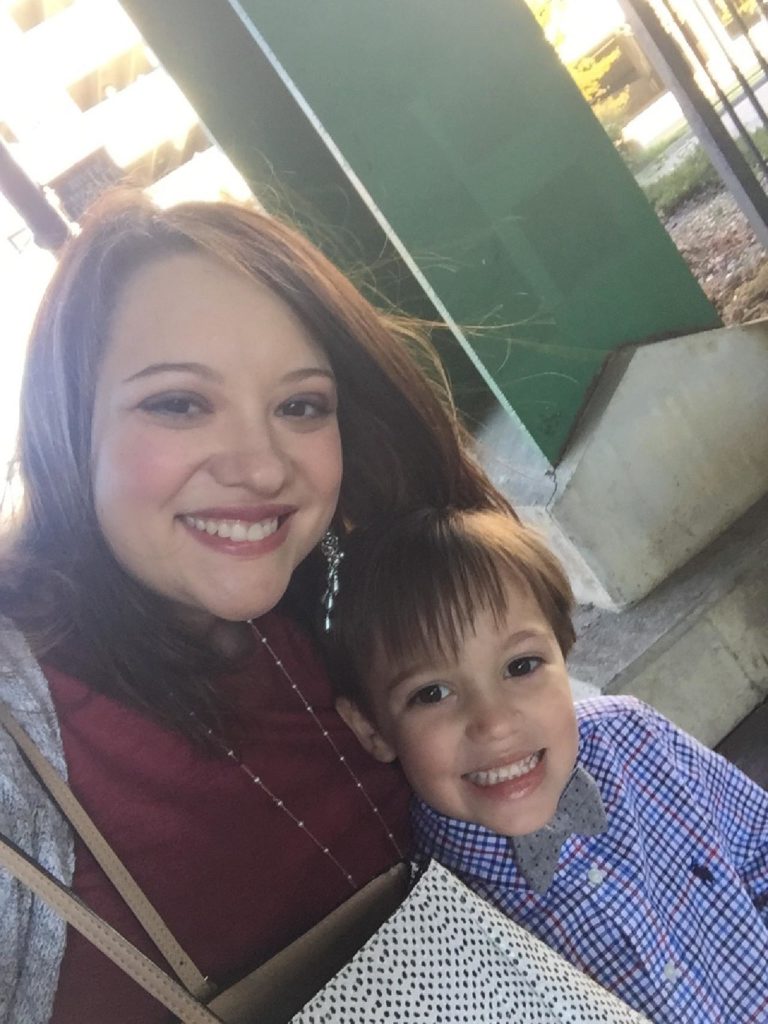 Jenny Beck was named June Member of the Month. Get to know Jenny, here.
What is your League placement and what is your favorite aspect of it?
I am this year's Recruitment Chair and LOVE it! There are so many aspects of this role that I love so it's hard to pick just one. Getting to meet all of our incoming new members and knowing that I am contributing to the future of our League is super special to me. Also, Recruitment is a small committee with only 4 members so we have really gotten to bond this year and have a lot of fun. I love my Recruitment family!! (Shout out to Marisha Collins, Tinika Ricks and Maradyth McKenzie, you ladies ROCK!)
What is your profession and how do you balance it with your League duties?
I'm a social worker and stay-at-home-mom. At my last job I worked as a Clinical Therapist at Youth Home, Inc. in their residential program counseling teens and their families and I loved it. I still help out from time to time and it is always a treat to go back. My family is a huge support when it comes to balancing my home life with the kids and my League duties. They also know how important it is for me to shower and get out of the house every once in a while so it's a win-win, really. 😉
What other organizations are you involved in?
I serve on the Advisory Board of the Gamma Zeta Chapter of Chi Omega and I'm a member of Pulaski Heights United Methodist Church where my husband and I volunteer in their Children's Church.
What are some of your hobbies?
I love traveling, baking, reading, watching movies, singing karaoke, game nights and spending time with my family.
What is your favorite restaurant?
It's a toss up between Sushi Cafe, Baja Grill and Honey Pies.
Where is your favorite place to shop in Little Rock?
Target and Amazon Prime are my jam but when given the chance to get out without the kiddos, I love exploring places like Eggshells Kitchen Co, Winc Beauty and Bella Boutique.
What is your favorite movie or TV show?
My latest obsession is Crazy Ex-Girlfriend on Netflix! It's a smart musical-comedy that tackles tons of issues in a creative and hilarious way. I seriously love every single episode.
What is your favorite thing about Junior League of Little Rock?
I love that there are so many different projects/committees that you can be a part of. You can try new things and get out of your comfort zone OR you can stick with an area that you love and makes you feel fulfilled. If you want to be a leader, great! If you don't, that's great, too! Every member is important, no matter what your role, and we all get to come together for a bigger purpose.
Congratulations, Jenny!