June Member of the Month – Jennifer King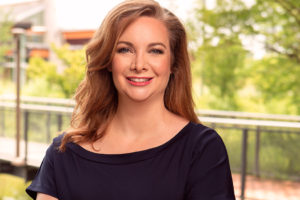 Get to know Jennifer King, our June Member of the Month!
What is your favorite restaurant or place to shop?
TJMaxx and Target are my favorites.
What is one thing JLLR members might not know about you?
I watch very little television and am never current on shows. I will occasionally binge watch a series on Netflix or Amazon.
Where is your favorite place to visit and why?
I love traveling and going to new places. Tamarindo, Costa Rica will always have a special place in my heart because it is where I went for my first solo vacation. And while I am typically a warm weather beach junkie, I went to Iceland last fall. It is one of the most amazing and magical places I have ever been. I wasn't even too upset for the 44 hour delay coming home, because it meant I got to spend more time in Reykjavik.
What's your favorite television show from the 90s?
Friends
What's your favorite song of the 2000's?
Fighter by Christina Aguilera
Food Network or HGTV?
HGTV
Who was your high school celebrity crush?
Harrison Ford
Who is your role model and why?
I have a small group of amazing Allstate ladies from across the country that I truly admire. They all have 20+ years of experience in our field, and are true leaders in our industry. I love their passion and tenacity, and I truly appreciate them paving the way for women in a male dominated industry.
What's your spirit animal and why?
A cat. I'm independent, curious, love my people, enjoy a good adventure, and even though I can totally take care of myself I should probably have someone looking out for me.