July Member of the Month – Ginsie Higgs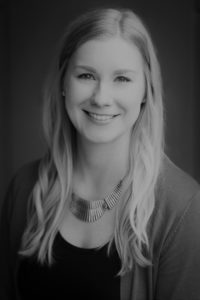 Get to know Ginsie Higgs, our July Member of the Month!
What is your favorite restaurant or place to shop?
The Fold
What is one thing JLLR members might not know about you?
I'm a second-generation "Virginia" – Ginsie is a nickname – and my husband sometimes calls me "Junior." Let's just say it's more amusing to him than to me.
Where is your favorite place to visit and why?
Target! It's my go-to source for retail therapy.
What's your favorite television show from the 90's?
Friends
What's your favorite song of the 2000's?
Probably anything Coldplay came out with.
Food Network or HGTV?
Definitely HGTV, we've recently become addicted to Home Town.
Who was your high school celebrity crush?
Ryan Gosling
Who is your role model and why?
My best friend. He's one of the hardest working people I know, but he also knows how to relax and make time for family and friends. He doesn't have a mean bone in his body and gives excellent advice. He's a constant reminder not to take life too seriously and live in the moment.
What's your spirit animal and why?
There was a guy in college who would read people's spirit animals; he said I was a dove. Doves are, of course, a symbol of peace, but they're also a maternal symbol, which is reassuring since we're about to welcome our first child in October!