October Member of the Month – Tracey Bradley-Simmons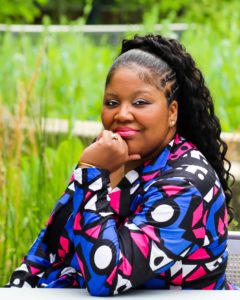 Get to know Tracey Bradley-Simmons, our October Member of the Month!
What is your favorite restaurant or place to shop? 
Locally, Arthur's or a Cheesecake Factory anywhere!
What is one thing JLLR members might not know about you? 
Not sure. Maybe that I like to practice playing my guitar in my down time although I haven't had much of it lately.
Where is your favorite place to visit and why? 
Maui. It's a really special place.
What's your favorite television show from the 90's?
In the 90's, I was probably watching every movie on Lifetime.
What's your favorite song of the 2000's? 
Brown Skin Girl by Beyonce
Food Network or HGTV? 
HGTV for sure.
Who was your high school celebrity crush? 
My husband! We are junior high and high school sweethearts so was definitely crushing on him and not a celebrity.
Who is your role model and why? 
There are so many people who have inspired me or shaped me in some way so this is a tough one to answer. Michelle Obama is at the top of my list. The way she gracefully juggles so many roles, i.e. mom, wife, First Lady, lawyer, etc. under the scrutiny of so many while breaking glass ceilings at every turn is nothing short of admirable. Daily affirmations for me include a commitment to genuine no matter what and to earn my grace. Michelle Obama embodies this as well in my view.
What's your spirit animal and why? 
I have no idea but according to a quiz I took, it's an owl. If had to guess, I'd say a snow leopard. They are pretty but fierce! Friends would probably say a butterfly because they know I love them and usually have them everywhere!