Member of the Month – January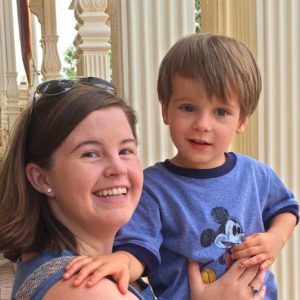 Our January Member of the Month is Rachel McLemore!
Rachel has served as an incredible asset as the History and Archives Chair. Her assistance in preparation for the Centennial year has been especially helpful and her commitment to supporting the Centennial committee in their endeavors will play a pivotal role in celebrating the League's legacy this year. Thank you, Rachel!
Q & A with Rachel
When did you get involved with the League? "This is my second active year with the League, but I knew about all the great work JLLR has been involved with because my cousin, Tabitha McNulty has been a long-time member and really encouraged me to join."
What is your favorite memory from your time in the League? "Although much of my League experience has been colored by our experiences with the pandemic, my community focus shifts have always been my favorite part. I've loved the opportunity to be present in so many parts of the Little Rock community through those volunteer shifts. In particular, I really like helping on distribution day with Stuff the Bus and seeing the impact we're having on the lives of Little Rock's students."
What are you looking forward to or What excites you about this Centennial year? "I'm really looking forward to the focus on the legacy of impact that the Centennial Committee is using to frame this year. It's been so interesting to see what we've been involved in as an organization and the lasting effects of some of our past programs. Seeing what the League has been able to accomplish throughout its history has been so energizing and I hope it continues to inspire me and all of the other members as we dig deeper and learn more over the course of this Centennial year."