Member of the Month – February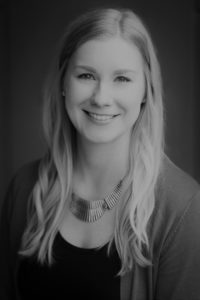 Our February Member of the Month is Ginsie Higgs!
Ginsie is the 2021-2022 Boardwalk Chair. Boardwalk works with community partners to place League members on their boards and Ginsie has been the face of the League for all of those partners all year long! Early on, she came up with a plan to highlight not only our members who are serving but also the organizations on our social media. She did the work, creating a survey and gathering photos. In the end, this generated some interest with some other local organizations and we may get to increase our boardwalk seats across Little Rock. This is one of our favorite ways to keep the League engaged in the community! Thank you for your hard work, Ginsie!
Q & A with Ginsie
When did you get involved with JL/How many years have you been an active member? This is my sixth active year. 
What is your favorite memory from your time in the League? I loved serving on the KOTA Camp committee! From greeting campers during registration, serving ice cream with my fellow committee members, fishing and archery, to watching the closing ceremony and all those kids singing their hearts out. I got to relive summer camp all over again and meet some amazing people! 
What are you looking forward to or What excites you about this Centennial year? I've learned a lot over the years about JLLR's history, but I'm excited to learn even more about our deep connections to the city I grew up in. There are so many iconic Little Rock organizations, events, and initiatives that I didn't realize were started by or partnered with JLLR. It makes me proud to be a member.
What do you feel like the League has helped you accomplish either within the League or personal/professional life? As a League member, I'm constantly reminded of what it means to be selfless, and I try to practice it as much as I can in both my professional and personal life.