March Member of the Month – Sarah Hays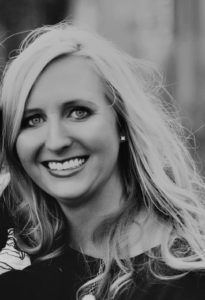 Sarah Hays was named March Member of the Month. Get to know Sarah, here.
What is your League placement and what is your favorite aspect of it?
I am the Chair of the Advocacy Committee. I love being able to create strategic partnerships and be a voice in the community for the Junior League's interests and core values.
What is your profession and how do you balance it with your League duties?
I am a Chiropractic Physician at Elite Chiropractic. Balance is the key to life I have found. I have implemented a clinic schedule that allows me time to volunteer and have quality family time.
What other organizations are you involved in?
Baptist Health Foundation Associate Board
Arkansas Chiropractic Physicians Board
Arkansas Food Bank
Cystic Fibrosis Foundation
What are some of your hobbies?
I enjoy reading, yoga, spending time with family, attending church and traveling.
What is your favorite restaurant?
Table 28… I know it sounds crazy but you must try their Quail Lollipops. Amazing!
Where is your favorite place to shop in Little Rock?
Beyond Cotton, Tulips, Barbara Jean
What is your favorite movie or TV show?
Game of Thrones!
What is your favorite thing about Junior League of Little Rock?
The Junior League of Little Rock has been such a blessing in my life. It has allowed me to make many lasting friendships and be more involved with the Little Rock community. My favorite thing about the League, would have to be the way it empowers women to dream big and go out and change the world.