June Member of the Month – Kayla Rogers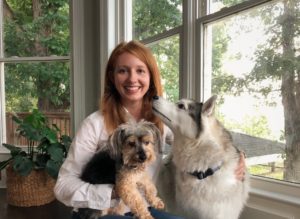 Meet our June Member of the Month, Kayla Rogers
What is your favorite restaurant or place to shop?
Tulips
What is one thing JLLR members might not know about you?
(Maybe see #5?)
Where is your favorite place to visit and why?
Kauai. It's where my husband and I went on our honeymoon. 🙂
What's your favorite television show from the 90s?
Friends
Food Network or HGTV?
I actually love watching British television shows on Netflix! 
Who was your high school celebrity crush?
Not sure about high school but my first celebrity crush was Kevin Costner when I was about 5. My mom let me watch Bodyguard (not child appropriate I know) and after I told her he was dreamy.