January Member of the Month – Ganelle McBryde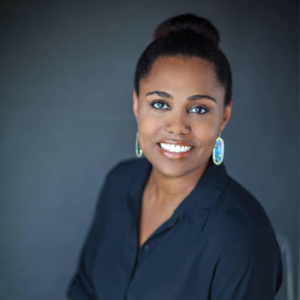 Get to know Ganelle McBryde, our January Member of the Month!
What is your favorite Little Rock restaurant or place to shop? 
Bruno's Little Italy – I don't shop much though and haven't eaten there in about a year.
What is one thing JLLR members might not know about you? 
I own a mobile spray tan company and am really into good skincare – Little Rock Spray Tans & Skincare
Where is your favorite place to visit and why? 
I love to visit Christ Episcopal Church, because it is comforting and beautiful.  I feel at home and at peace there, and I haven't been able to sit in the space since the pandemic.
What's your favorite television show from the 90s? 
The Fresh Prince of Bel Air.
What's your favorite song of the 2000's?
I'd be a hot mess without music, so this is such a tough question!  Two songs stand out that really carried me through the early 2000s:  Mr. Brightside by The Killers and Jigsaw Falling Into Place by Radiohead.
What is your favorite holiday and why? 
Easter is my favorite holiday, because I get happy thinking about the fact Jesus is risen and sits at the right hand of God, interceding on our behalf.  I also love bunny rabbits and decorating eggs.
What animal, book/movie character, or music genre best embodies your personality?
The Godmother of Rock and Roll, Sister Rosetta Tharpe from Cotton Plant, Arkansas.
Who was your high school celebrity crush? 
Tyson Beckford.
Who is your role model and why?
Though I am a far cry from it, I model my life after Jesus Christ, because love is the only way forward. Love wins, every time.
If you were hosting a dinner party, who would be your three guests (dead or alive)? 
My mother, grandmother, and great-grandmother.