February Member of the Month – Alicia Wyles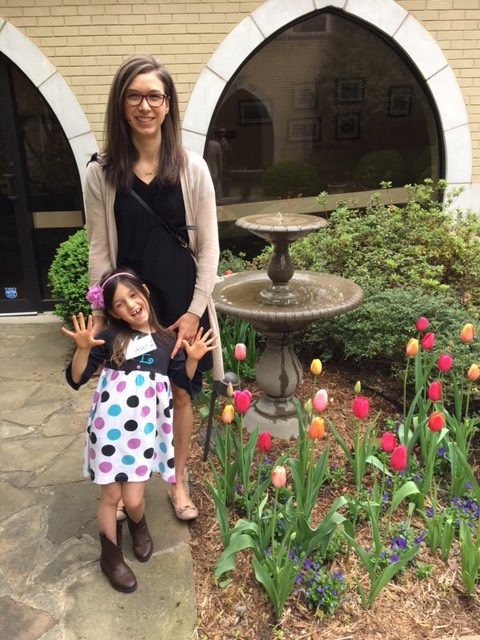 Get to know our February Member of the Month, Alicia Wyles.
What is your League placement and what is your favorite aspect of it?
As the Committee on Membership Experience Chair, my favorite part is planning events and activities for members so they can stay connected to the League outside of regular membership obligations. We also support members who are going through life difficult experiences and recognize members' accomplishments inside and outside the League.
What is your profession and how do you balance it with your League duties?
I am a Human Resources Specialist for the United States Forest Service. Having a flexible schedule and a good system for tracking my to-do list and calendar helps a lot.
What other organizations are you involved in?
I'm an eTeam board member at my son's school and an active member at Christ Episcopal Church.
What are some of your hobbies?
Reading, listening to podcasts, yoga, Crossfit, and watching movies with my family.
What is your favorite restaurant? 
Big Orange
Where is your favorite place to shop in Little Rock? 
Maybe Target? But probably, Whole Foods (lol, I don't do much shopping anymore).
What is your favorite movie or TV show?
Don't watch much TV and don't have a favorite movie…we are re-watching Game of Thrones to get ready for the final season. 🙂
What is your favorite thing about Junior League of Little Rock?
The wonderful and inspiring women I've met during my membership.