April Member of the Month – Marisha Collins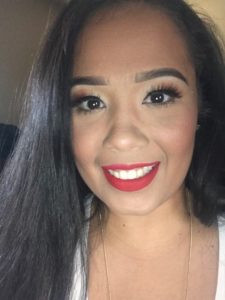 Marisha Collins was named April Member of the Month. Get to know Marisha, here.
What is your League placement and what is your favorite aspect of it?
I have three League placements:
A) Administrative Support Committee
B) Research & Development (R&D)
C) Recruitment
The best aspect about all three of my League placements are that they are flexible and I learn get to learn a lot about the League.
What is your profession and how do you balance it with your League duties?
I am the Membership & Events Manager at the Arkansas Hunger Relief Alliance. The Alliance is very Junior League friendly. My boss supports the mission of JLLR and allows me the time to balance those duties.
What other organizations are you involved in?
The Tribe, Alumni Association for Hall High School
What are some of your hobbies?
Researching Family History/Genealogy, cooking and reading
What is your favorite restaurant?
My favorite restaurant is Mike's Cafe in Little Rock. There is nothing more exciting than a hot bowl of delicious pho!!
Where is your favorite place to shop in Little Rock?
My favorite place to shop is Clothes Mentor in LR. I love a good bargain!
What is your favorite movie or TV show?
My favorite TV show is Parts Unknown w/ Anthony Bourdain
What is your favorite thing about Junior League of Little Rock?
My favorite thing about the JLLR is the amazing women I've been able to meet. I have learned and grown so much from the opportunities JLLR has given me.