2019 Sustainer of the Year: Ellon Cockrill
The Junior League of Little Rock is fortunate to have Ellon Cockrill as an active Sustainer.  With her enthusiasm for voluntarism and ability to bring fun and friendship to any community project, Ellon is a role model to many regarding philanthropy. Read more about Ellon's life resume in her recent profile by Soiree Magazine here. Congratulations to Ellon on being named as the 2019 Sustainer of the Year.
Please join us on Wednesday, May 8, 2019, at 11:30 am at the Junior League Building to celebrate Ellon Cockrill!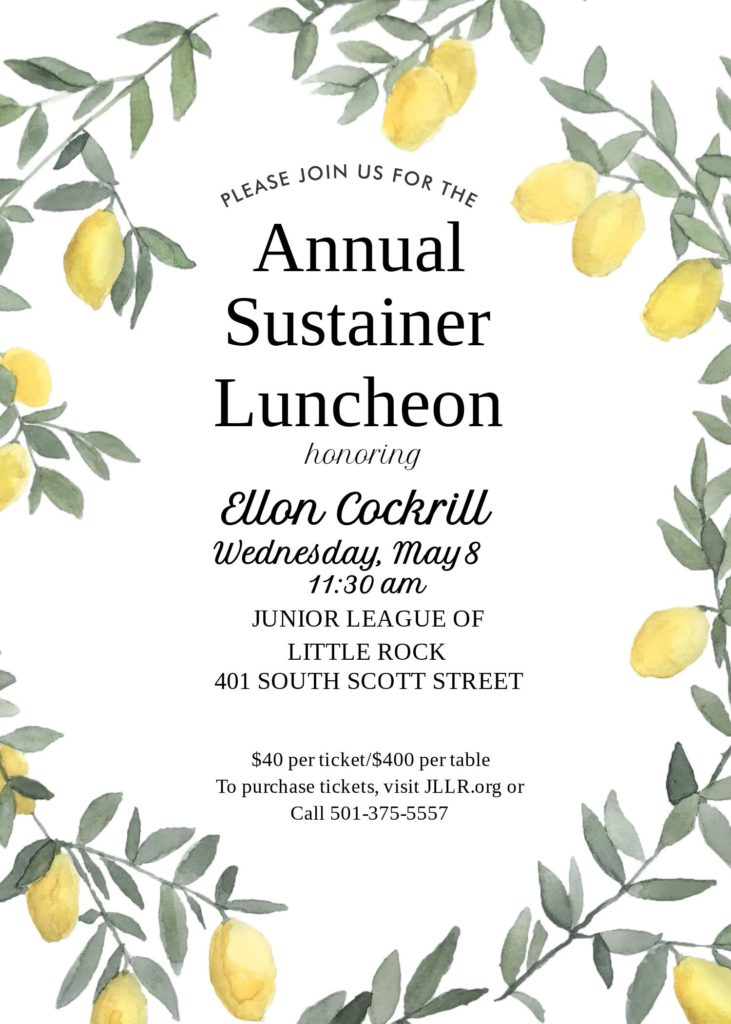 If you would like to reserve your spot now, please call Christy Copeland at (501) 375-5557 or click here. Tickets are $40 or tables for 10 are $400.