February Member of the Month – Kristin Bryant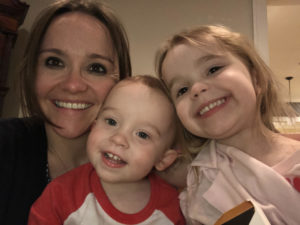 Kristin Bryant was named February Member of the Month. Get to know Kristin, here.
What is your League placement and what is your favorite aspect of it?
My League placement is 2017 Holiday House Chair.  The best part of my placement is the Holiday House committee!  Everyone is committed to making Holiday House the best event of the year and everyone comes together for that common cause.
What is your profession and how do you balance it with your League duties?
I am an attorney.  I am able to balance my job and League duties by having a very supportive family.
What other organizations are you involved in?
I am involved at my kids' school.
What are some of your hobbies?
I love to exercise, read, and spend time with my family.
What is your favorite restaurant?
 My favorite restaurant is So.
Where is your favorite place to shop in Little Rock?
I love to shop at Tulips for myself and The Toggery for my kiddos!  Target is always a favorite too!
What is your favorite movie or TV show?
My favorite TV show is Top Chef.
What is your favorite thing about Junior League of Little Rock?
My favorite thing about JLLR is Holiday House, naturally!